With our master class, you will learn how to scale your business by helping families from an untapped, unlimited market, to achieve their dream of home ownership.
Are you a real estate agent in the Castle Hayne, North Carolina area who would like to learn how you can make such a difference in your community so that you are known as THE realtor to know to gain first-time homeownership in 18 months or less, regardless of current finances?  Do you know the hope, not hype, it will give families when you know exactly how to provide the exact steps they need to take to achieve this?  How about if you could be empowered with the steps to create organic, continuous flow of families reaching out to you for help, resulting in more families owning homes and more closed transactions? How about learning how to create a private, online community of families eager for your help who will be the most loyal clients and your biggest cheerleader, advocate, and supplier of other qualified families to help? With Get That Deed's master class, you will learn the proven system to achieve all of this and become a walking example of the idea that, "She who out-gives and out-serves, will outlast and out-scale."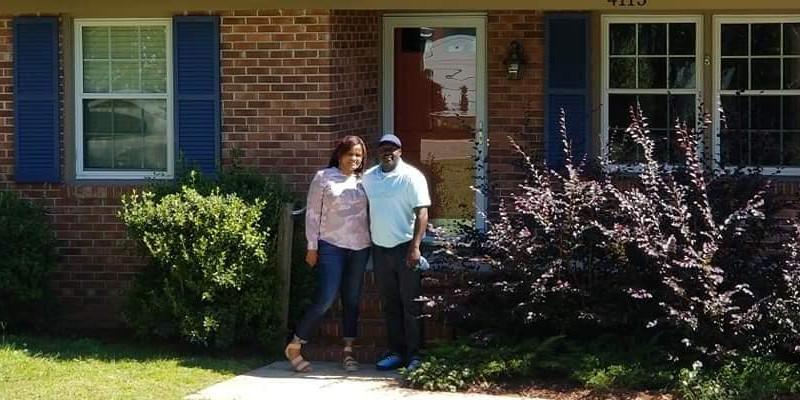 Get That Deed is no longer on trial. In 2020 alone, in the middle of a pandemic, we helped families create $10 million dollars worth of first-time homebuying activities. We had 22 families collectively close/purchase $5.5 million dollars in real estate. Another set of families ended 2020 with $1.7 Million dollars of property under contract, that will be closing within the first few weeks of 2021, and then, we had several more families who collectively ended with $3.2 million dollars in loan approvals but no purchases because of the low level of affordable housing inventory in our area. The good news is that we have figured out a way to help with that as well, so all of those families and more will achieve homeownership in 2021. In every community all across the USA, there is an untapped, eager pool of families from every background and with a wide range of life experiences who are wanting someone to tell them it is possible to achieve home ownership. Even more importantly, they want someone to show them how to make it possible. Will you be the realtor in your community who will show them how to achieve it, or will it be another local realtor who saw this immediately as the answer to so many families' desires and their own career legacy?
If you are a REALTOR who is ready to serve at a deeper level, ready to have open doors of support from leaders, employers, and organizations throughout your community, and to make a generational impact for many families, all while leaving an impactful legacy in your real estate career, reach out today to learn about our next upcoming Get That Deed master class.
---
Master Class in Wilmington, NC
Master Class in Rocky Point, NC