Our knowledge of first-time home buyer assistance programs turn tenants into home owners!
If you have never purchased a home, you may feel bit uneasy and somewhat concerned.  If you have tried to purchase a home and couldn't obtain the financing, you may have lost hope of achieving home ownership. Both of those scenarios are why we continuously search and continuously kick over every rock to find first-time home buyer assistance programs to help our Get That Deed families. With our first-time home buyer tips and guide, along with helping you learn how to qualify for various down payment and closing cost assistance programs, and first-time buyer mortgages, we can help you achieve the dream of home ownership in 18 months or less, regardless of your current financial situation.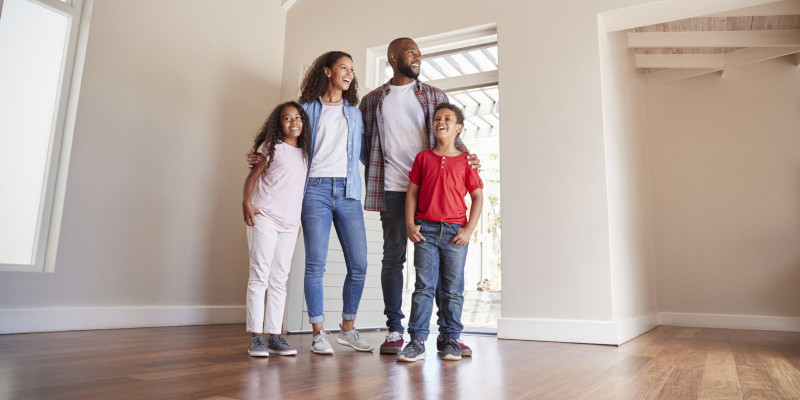 Our ultimate goal is to break generational tenant cycles by helping families stop signing leases and start recording a deed instead. Whether you just don't know where to start in the home buying process or you need advice on how to obtain a mortgage, we are here to walk you through the steps you need to take. Since 2014, we have helped over 80 families purchase a home through our first-time home buyer assistance programs. We have more than 40 other families in the program, working their game plan and moving toward their goal of homeownership.
Housing is the largest expense all families have monthly.  The wages in Wilmington, North Carolina and the surrounding areas are not keeping up with rent increases, making it continually harder to keep housing within your budget. Affordable housing is needed, and mortgage payments have become more affordable than paying rent for many families. There has never been a better time to put an end to renewing your leases and become a homeowner instead! Contact us today to learn more about the first-time home buyer assistance programs and make this the year you start your journey towards your first home.
Common Questions About Our First-Time Home Buyer Assistance Program
Our goal is to help more families reach their goal of homeownership at Get That Deed. If you are interested in purchasing your first home, we have answered some common questions we receive about our program down below.
Hidden
How long does it take to buy a home through your program?
For most of our program participants, it takes about 18 months to buy a home. We can work with you directly and give you a better overview of how long it will take to get into your first home.
How many families have you helped become homeowners?
Since 2014, we have helped over 80 families achieve their dream of first-time homeownership. We also have many more families currently in our program, and we hope that you are our next participant.
Why should I purchase a home?
In today's competitive housing environment, owning a home is often less expensive than making a monthly rent payment. Owning your home also gives you the opportunity to build equity while giving you the freedom to personalize your living space.
What should I do to start getting ready to buy?
Take a look at your budget and figure out about how much you can spend on a mortgage every month. And if your credit has seen better days, consider taking steps to improve your score prior to making your first home purchase.
How do I learn more?
We would be happy to tell you more about our first-time buyer assistance program. For more information, contact us directly!